MOB was established and instantly recognised in 2005. It started as a recording label and artist management company as MOB Music, then through the years expanded into concert and event planning as MOB Entertainment; program and video production as MOB Video Production; dancers management, training and presentation as MOB Dance Studio; and most recently instituting the MOB Performing Academy in 2017.
MOB has collaborated with numerous international brands and companies, including the famous sports brand PUMA, esteemed skin care brand H2O Plus, the internationally renowned makeup brand MAC, entertainment group Genting World, TVB, 8TV, NTV7 and Astro, as well as distinguished music and dance academies, such as premiere Singapore music academy Paul Lee Wei Shiong School of Music, and the famous Hong Kong dance school Dance Union@Sunny Wong Dance School, among others.
The cooperation between MOB in KL and the Hong Kong team have launched and presented highly successful performances in different programs such as TVB Malaysia Star Award Ceremony from 2014 to 2016, TVBI & Astro Jade Entertainment supporting ceremony, and 2016 International Miss Chinese International Pageant.
MOB品牌创办于2005年,旗下的公司包括歌手唱片和艺人经纪公司MOB Music,演唱会兼活动策划公司MOB Entertainment,节目兼录影制作公司 MOB Video Production,管理舞蹈员兼舞蹈演出商演的MOB Dance Studio以及在2017年正式诞生的MOB Performing Academy。创立于马来西亚的MOB曾经与许多国际品牌及公司进行各方面的合作,其中包括著名运动品牌PUMA,著名护肤品牌H2O Plus,国际知名化妆品牌MAC,娱乐集团云顶世界,电视台TVB,8TV,NTV7及Astro,新加坡的音乐学院李伟菘音乐课室和香港著名舞蹈学院Sunny Wong Dance School等等。公司与电视台的跨国合作下,成功与香港团队结合完成2014至2016年的《TVB马来西亚星光荟萃颁奖典礼》,《TVBI & Astro翡翠娱乐配套推介礼》和《2016国际中华小姐竞选》的台前演出工作。
Aric 何志健 is a full-time artist and star tutor with 22 years of experience in the
entertainment field. He started as a rookie from Singapore's famous talent show, and has
been featured in various tv dramas in Malaysia and Singapore. He has received awards
from numerous award ceremonies, including the MY Astro Best Stage Performance
Awards from "MY Astro Music Award" program, Neway Top 5 Hit Song and Neway Best
Stage Performance Award from "Neway K Song Awards Ceremony".
Besides developing his entertainment career in Malaysia and Singapore, Aric helped to
enhance the body language and dance skills of numerous local and international artists,
including personally coaching Sun Yanzi.
In 2011, he was highly sought after as a dance director in concerts, having good
collaborations with artists from Hong Kong, Singapore and Taiwan. Many Malaysian
dancers accumulated fruitful experiences under Aric's directorship, in various types of
stage performances both locally and abroad.
In the era dominated by talent shows, Aric has been invited to be the instructor for several
programs such as "Astro Talent Quest", "Astro Classic Golden Melody", Astro Xiao Ta
Yang "Kids Talent Show" and "Miss Astro Chinese International Pageant".
Aric何志健是名拥有22年台前幕后经验的全方位艺人及星级导师,出道自新加坡才华横溢出新秀的他,除了是位能唱能跳能创作的歌手外,也曾主演多部马来西亚及新加坡的电视剧。他凭着自己的舞台经验及舞台演出魅力获得各大颁奖典礼的认可,其中包括于《MY Astro至尊流行榜颁奖典礼》上获颁【MY Astro至尊舞台专业表现大奖】以及在《Neway K歌颁奖典礼》中获得《Neway 5大K歌奖》和《Neway舞台魅力大奖》。
除了在马来西亚和新加坡发展他的娱乐事业外,何志健也曾为许多海内外的艺人歌手上课提升他们的肢体语言及舞蹈技能,曾参与明星学生包括天后孙燕姿。
2011年他晋升成为演唱会的舞蹈总监,与新港台内地的艺人合作无间!许多马来西亚的舞蹈员在他的带领下参与多达上百场的海内外演唱会演出,透过每一场的亲身上场累计最扎实的舞台经验。
在这个选秀节目当道的年代,何志健更被邀请担任《Astro新秀大赛》,《Astro经典名曲歌唱大赛》,Astro小太阳《孩子王》和《Astro国际华裔小姐》 等节目的星级导师。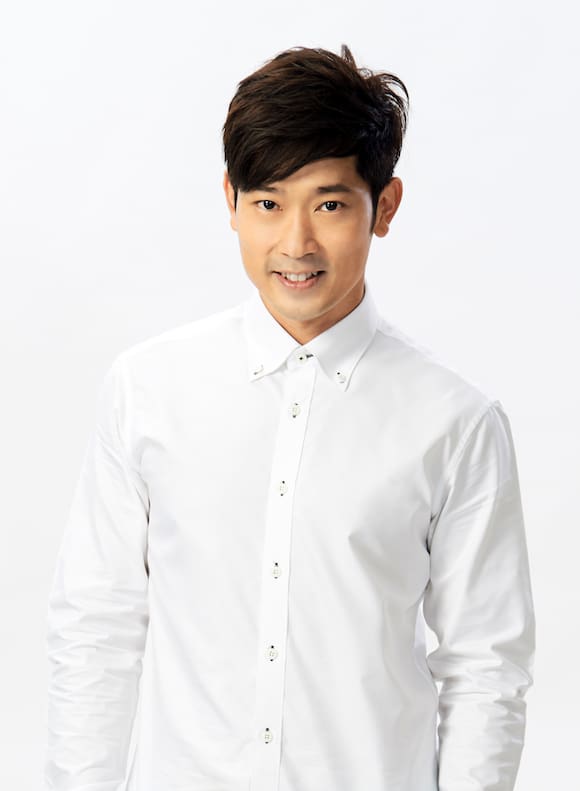 Ariel, started her career as a music composer who mastered in vocal interpretation in pop. She trained and was nurtured with careful guidance by her mentors, Paul Lee Wei Shiong and Peter Lee Shih Shiong at their music school. Besides giving her more opportunities to participate in many performances, they led her into the field of song producing, making contact with Hong Kong, Singapore and Taiwan singers such as: Gigi Leung, Tony Leung, Andy Lau, Jolin Tsai, Sun Yanzi, Pace Wu, Tanya Chua, Karen Mok to name a stellar few. All this practical collaboration/actual study encouraged Ariel to explore deeper in vocal interpretation through each song production. When she returned to Malaysia, she was invited to produce MY FM celebration theme song "美斯特利利亚". Her masterpieces include the theme song "Rainbow Home" of the movie "Great Day", the songs in Aric's albums, Astro Star Quest's contestant Fyone Tan and Stephanie Liew's mini album, "JO-A-HAE", and the first album of "Astro Classic Golden Melody 2015" first runner up, Lyee Cheok.
Aside from having fruitful experiences in music field, Ariel is also the creative director of the MOB, playing an important role to lead the company to reach a broader creative platform.
出道自歌曲制作的Ariel,是一位拥有丰富声音演绎经验的流行音乐制作人,她当初被恩师李伟菘及李偲菘从音乐学校中发掘出来,两位老师除了提拔Ariel让她参与许多幕前的演出外,更带领她投入于歌曲制作的领域,接触中港台海内外歌手如:梁咏琪,梁朝伟,刘德华,蔡依林,孙燕姿,吴佩慈,蔡健雅及莫文蔚等歌手的制作案子,透过实战学习发掘更多声音诠释及歌曲制作的经验。回马发展的她,获邀担任MY FM台庆歌曲《美斯特利亚》的歌曲制作人。她的代表作还包括制作了《天天好天》的主题曲《彩虹的家》,Aric何志健所有专辑歌曲,Astro新秀Fyone陈慧莹及Stephanie刘佩芯《JO-A-HAE》迷你专辑以及《Astro经典名曲歌唱大赛》热门黑马石鲡仪出道的首张个人专辑等等。
Ariel除了在音乐领域上拥有许多的经验,目前她更是MOB品牌的创意总监,在公司中承载着重要的角色引领公司走向更广的创意平台。